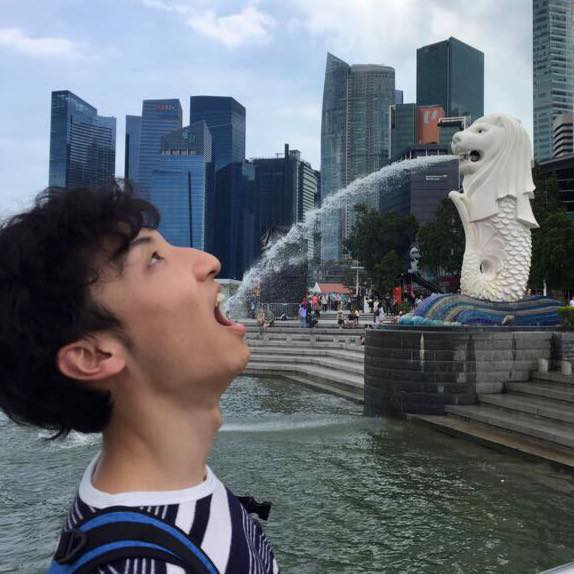 Chicago

PhD candidate at TTIC

Reinforcement Learning, Robotics and NLP

takuma (at) ttic.edu
I am a PhD candidate at TTIC, an academic institute located on the campus of the University of Chicago. My research interest lies in the intersection of Reinforcement Learning and Natural Language Processing, especially in the context of robotics.
In the past, I have interned at several places including UCL(2018 summer) and Preferred Networks (2019 summer; PFN is best known for Chainer).
I am now at Robot Intelligence through Perception Lab working with Bradly Stadie and Matthew R. Walter.

TTIC featured me recently: Takuma Yoneda - Student Highlight
Zidan Wang, Takeru Oba, Takuma Yoneda, Rui Shen, Matthew Walter and Bradly C. Stadie

To appear in CoRL 2023

Statler: STATe-maintaining Language models for Embodied Reasoning

Takuma Yoneda*, Jiading Fang*, Peng Li*, Huanyu Zhang*, Tianchong Jiang, Ben Picker, David Yunis, Shengjie Lin, Luzhe Sun, Richard Xu, Hongyuan Mei and Matthew Walter

In submission

Xuefeng Liu, Takuma Yoneda, Matthew Walter, Yuxin Chen and Rick L. Stevens

In submission

Active Policy Improvement from Multiple Black-box Oracles

Xuefeng Liu*, Takuma Yoneda*, Chaoqi Wang*, Matthew Walter and Yuxin Chen

ICML 2023

To the Noise and Back: Diffusion for Shared Autonomy

Takuma Yoneda, Luzhe Sun, Ge Yang, Bradly C. Stadie and Matthew R. Walter

RSS 2023

Invariance Through Latent Alignment

Takuma Yoneda*, Ge Yang*, Matthew R. Walter and Bradly C. Stadie

RSS 2022

A Robot Cluster for Reproducible Research in Dexterous Manipulation

Stefan Bauer, Felix Widmaier, Manuel Wüthrich, Niklas Funk, Julen Urain De Jesus, Jan Peters, Joe Watson, Claire Chen, Krishnan Srinivasan, Junwu Zhang, Jeffrey Zhang, Matthew R. Walter, Rishabh Madan, Charles Schaff, Takahiro Maeda, Takuma Yoneda, Denis Yarats, Arthur Allshire, Ethan K. Gordon, Tapomayukh Bhattacharjee, Siddhartha S. Srinivasa, Animesh Garg, Annika Buchholz, Sebastian Stark, Thomas Steinbrenner, Joel Akpo, Shruti Joshi, Vaibhav Agrawal and Bernhard Schölkopf

arXiv:2109.10957 2021

Benchmarking Structured Policies and Policy Optimization for Real-World Dexterous Object Manipulation

Niklas Funk*, Charles Schaff*, Rishabh Madan*, Takuma Yoneda*, Julen Urain De Jesus, Joe Watson, Ethan K. Gordon, Felix Widmaier, Stefan Bauer, Siddhartha S. Srinivasa, Tapomayukh Bhattacharjee, Matthew R. Walter and Jan Peters

IEEE Robotics and Automation Letters 2021

Grasp and Motion Planning for Dexterous Manipulation for the Real Robot Challenge

Takuma Yoneda*, Charles Schaff*, Takahiro Maeda and Matthew R. Walter

arXiv:2101.02842 2021

Pow-Wow: A Dataset and Study on Collaborative Communication in Pommerman

Takuma Yoneda, Matthew R. Walter and Jason Naradowsky

the First Workshop on Language in Reinforcement Learning (LaReL), ICML 2020

UCL Machine Reading Group: Four Factor Framework For Fact Finding (HexaF)

Takuma Yoneda, Jeff Mitchell, Johannes Welbl, Pontus Stenetorp and Sebastian Riedel

Proceedings of the First Workshop on Fact Extraction and VERification (FEVER), EMNLP 2018
Internships
Talks